Crinkle Scarf Hijab | Premium Cotton Hijabs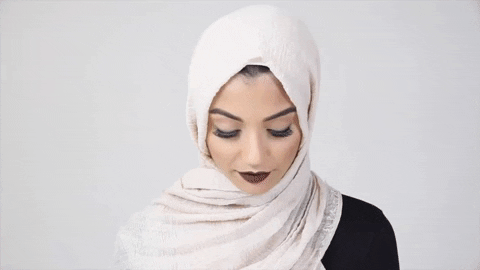 Perfect wrap for natural beauties!
These are very soft and very light, very affordable hijab scarves. Designed to be wide enough to double over and make them more opaque (not see-thru). Excellent for turbans and hijab style wraps, and you can also wear them as neck scarves.
Once you try these crinkle scarves, you'll start wearing them daily. They're simply too comfortable scarves that will match all of your outfits. Choose among the forty colors that are vibrant and rich, and get your order in 4-13-days guaranteed (USA only).
Features:
Excellent crinkle scarves for turban, and hijab styles
Made of cotton

 & hemp, buttery soft and breathable.

Material does NOT itch or slip, designed for comfort.
Wide enough to fold in half and wear comfortably.
Very light shawl; ideal for all seasons too.
Many vibrant colors; match well with any outfit.
Estimated Delivery: 4-13 days (USPS).
Specifications:
Material: Cotton & hemp, very soft and comfortable.
Style: Crinkle
Colors:  40 colors
Length: 28" inches
Width: 68" inches
What's included?
1 x Crinkle Scarf Hijab 
We offer our customer 30-day money back guaranteed. If you're not happy with your purchase, please contact us within 30-days after receiving the item with your order number and the reason you want to return or exchange it. 
Read more about our return, and exchange policy here.
Free shipping delivery time is between 4 - 20 days for most items.
Our delivery time will vary according to your location. For USA, Canada, and most European countries, the product arrives usually in less than 3 weeks.
Of course you'll get a tracking number and a splendid customer service regarding your order details. You'll be able to follow your order status once we ship your order after a 1-3-day processing time.
Your tracking code will be able to provide up-to-date information on the status of your order. If you have any questions, feel free to contact us.
Sizing:
The sizing of each product may vary depending on the cloth, and style of the Abaya. That's why you must follow the sizing chart of each specific product that's located under the specification section.
HOW TO MEASURE YOURSELF
Length: Measure From The High Point Of Shoulder (Where The Shoulder Touches The Neck) To The Heel Of The Foot Touching The Ground.
Sleeves: Measure From The Low Point Of Shoulder Where The Slope Of The Arm Begins (Point Where Arm Meets The Shoulder) To The Wrist Joint.
Bust: Measure 1 Inch Below The Armpit Around The Chest. Please Wrap The Tape From The Back And Have It Meet The Other End At The Center Of The Bust. Please Ensure The Tape Is Resting On The High Point Of Bust When Measuring The Bust.
Waist: Measure Around The Point Where The Top Of Your Trousers Or Skirt Sits.
Hips: Measure Around The Hip At The Widest Point.
Inseam: Measure From The Crotch To The Bottom Of The Heel.
If you experience any difficulties, or confused about your appropriate sizing, please feel free to contact our team.